Advent Calendar 2023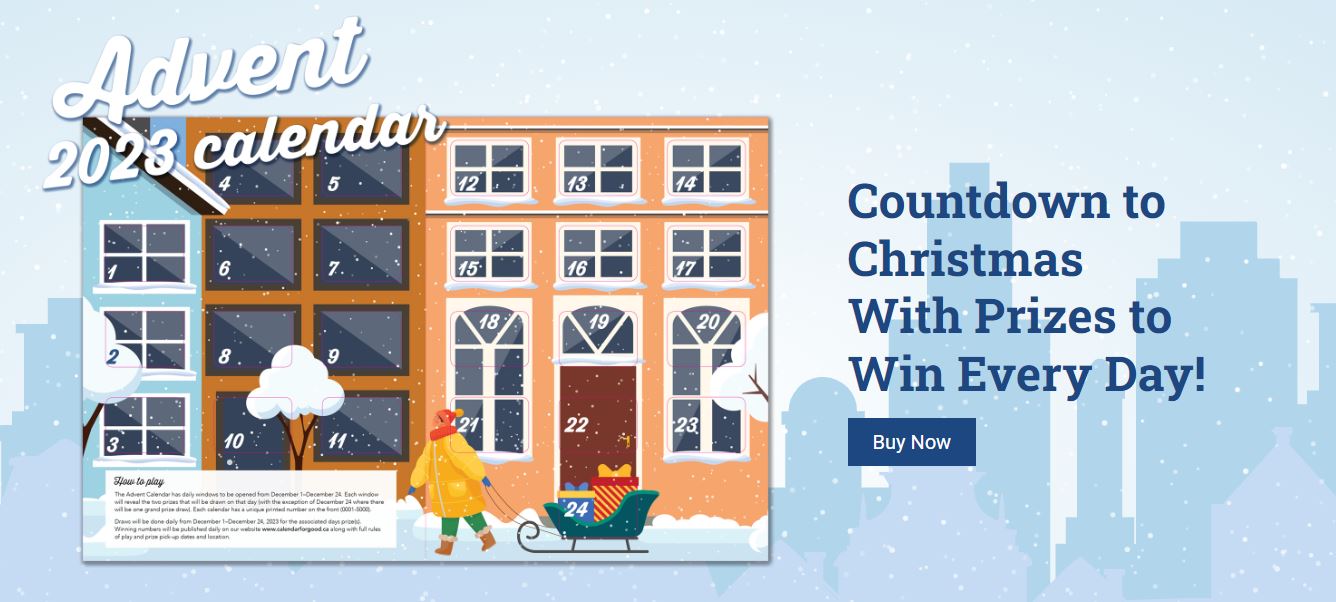 Date: November 30, 2023
Win big this December with Good Shepherd's newest fundraiser! Win trips, experiences, gift cards and more!
By purchasing the Good Shepherd Advent Calendar, you are not only counting down to the holiday but also supporting vital youth services that make a lasting impact on our community.
Join us in spreading cheer and making a difference in the lives of youth who are dealing with poverty, homelessness and mental health challenges.
HOW IT WORKS
STEP 1: Purchase your Advent Calendar online at www.calendarforgood.ca from Sept. 5 — Nov. 30, 2023. Your calendar will be mailed to your home address.
STEP 2: Check calendarforgood.ca daily between Dec. 1 — 24, 2023 to see if your calendar number has won a daily prize.
STEP 3: Collect your prize if you win!
Prizes must be picked up in person in Hamilton, Ontario – For more information please see our Frequently Asked Questions.