National Day for Truth and Reconciliation

Good Shepherd acknowledges that the land on which we gather is situated upon the traditional territories of the Erie, Neutral, Huron-Wyandot, Haudenosaunee, and the Mississaugas of the Credit First Nations. The territory mutually covered by the Dish with One Spoon Wampum Belt Covenant, an agreement between the Iroquois Confederacy, the Ojibway and other allied nations to peaceably share and care for the resources around the Great Lakes.
Today, this is the home to many Indigenous People from across Turtle Island and we are grateful for the opportunity to work in this community, on their territory.
September 30 is the National Day for Truth and Reconciliation, coinciding with Orange Shirt Day. All Good Shepherd programs and services will remain open. We will be holding an event for all staff to learn and reflect on September 30.
We encourage all settlers to join us in learning and reflecting on the legacy of residential schools and its continuing impact on our country. Learn about the residential school system, read the Truth and Reconciliation Commission Report and Calls to Action, and support local and national Indigenous organizations. Below, we have provided a list of organizations where donations are welcome along with some educational resources and support lines for survivors and their families.
Donate:
Learn:
Local and virtual events in the community: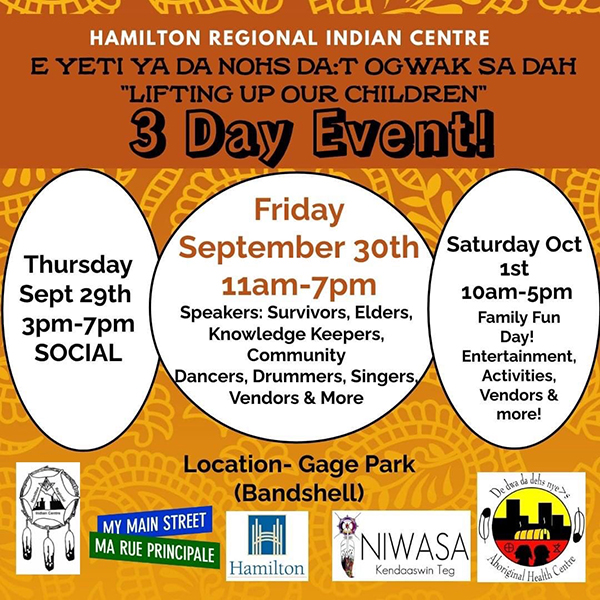 Other Resources:
Support:
A National Residential School Crisis Line is available to provide support to former Residential School students and their families. You can access emotional and crisis referral services by calling the free of charge 24-Hour National Crisis Line at 1-866-925-4419.
Indigenous peoples across Canada can also connect with The Hope for Wellness Help Line 24 hours a day, seven days a week for counselling and crisis intervention. Call the toll-free help line at 1-855-242-3310 or connect to the online chat.
Talk4Healing is a culturally grounded, fully confidential help line available in 14 languages for Indigenous women in Ontario. Call the toll-free number at 1-855-554-HEAL (4325).
Free and confidential mental health support is available to anyone who may be affected.