16th Annual Art Gems Auction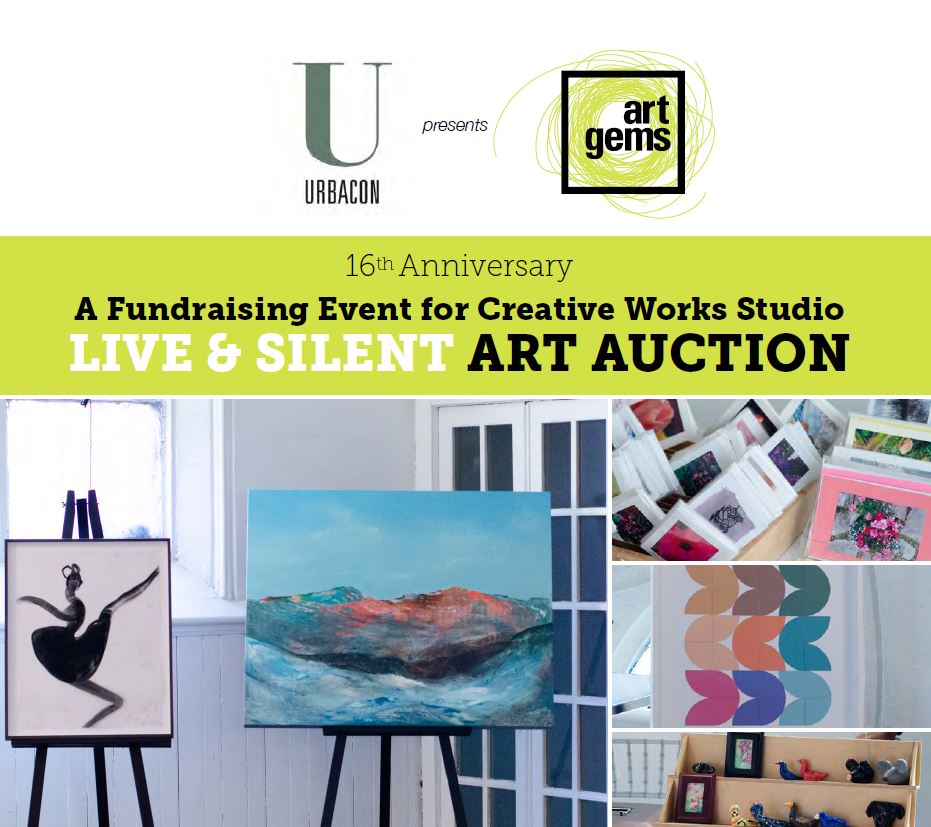 Date: May 4, 2023
The 16th Annual Art Gems Auction is taking place on Thursday, May 4, 2023, at The Great Hall | 1087 Queen Street West, Toronto
Join us, for an evening of food, drinks and an AMAZING art collection! All proceeds support the Creative Works Studio.

The Live Event Features:
• 30+ works of art in the Live Auction Collection created by a diversity of professional artists
from across Canada, valued between $1,000 – $10,000.
• 30+ works of art in the Silent Auction created by young, emerging artists and Creative Works
Studio members.
• Limited Edition artwork commissioned for Art Gems.
• Live, on-site artist painting a work of art to raffled at the end of the Live Auction.
To learn more about this event, follow us on Instagram or visit artgems.ca