Food/Clothing Donations & Community Initiatives
PLEASE GIVE TO OUR VIRTUAL FOOD DRIVE
*Notice: There is no limit to donations of seasonal clothing and household items. Please ensure all items are either new or gently used and clean. For a full list of all accepted and not-accepted items click here.
Donations can be dropped off at the Good Shepherd Venture Centre at 155 Cannon Street East, Hamilton. Regular donation drop-off hours are from 9 a.m. to
3 p.m., between Monday and Friday. 
After hours and weekend donations may be dropped off at The Good Shepherd Centre, located at 135 Mary Street, Hamilton. For drop-off arrangements for large quantities, please call 905.972.9485 x2210.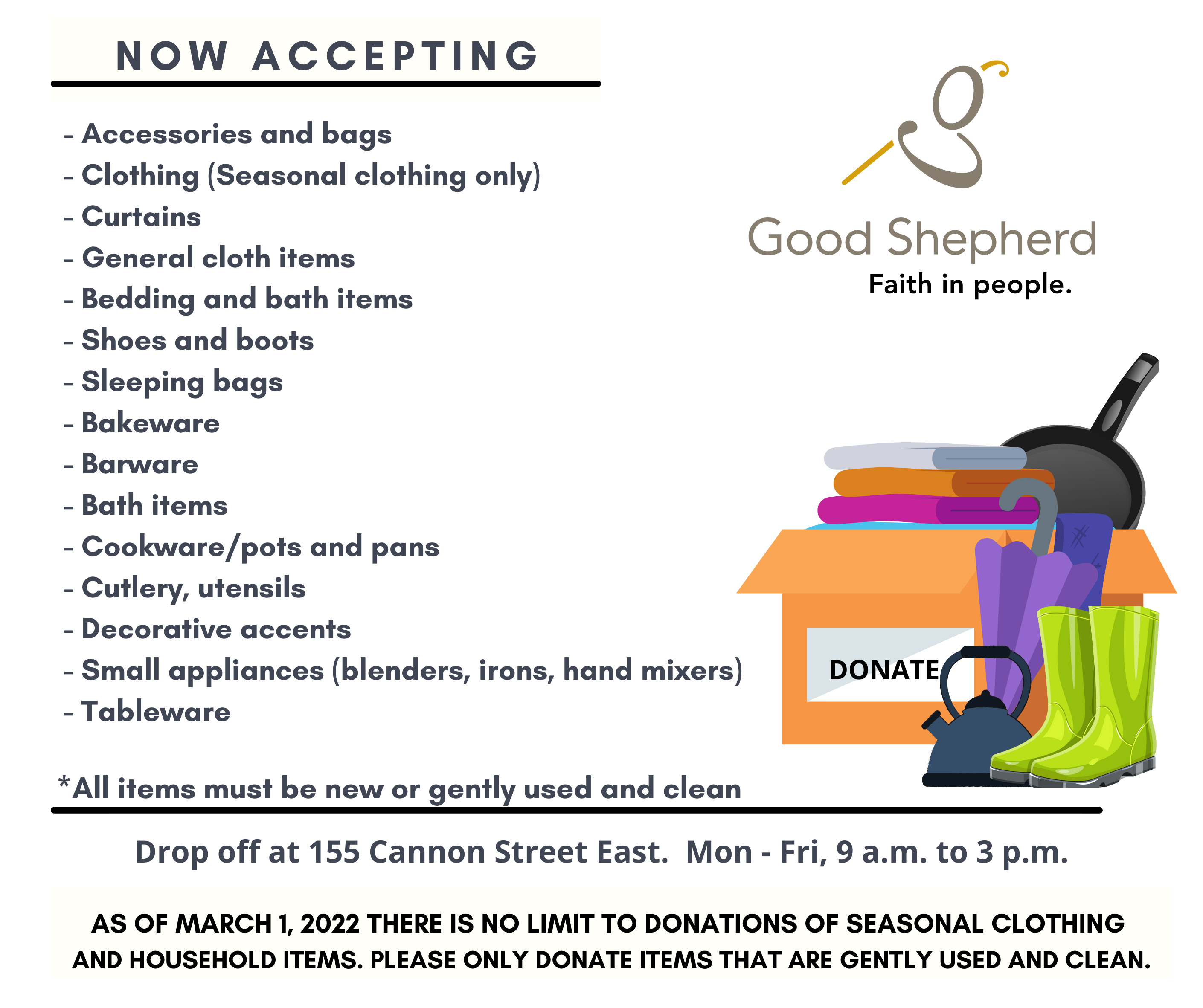 Donations of Used Toys & Furniture
Please note that for safety reasons, we are unable to accept used toys and car seats. Furniture donations must be pre-approved before drop-off. Please contact Brother Terence Aylward at 905.972.9485 x2210.
Current Community Initiatives
You can make a difference by supporting one of these local community initiatives that support Good Shepherd programs.
Get Behind Us Fundraiser
Get Behind Us is a fundraising initiative to ensure everyone in our City has access to new underwear and basic necessities. Click here to support the Get Behind Us fundraiser.
Homeless Cars Canada
We are an official charity partner with Homeless Cars Canada Foundation. If you have a car to donate, please visit www.homelesscars.ca
Host Your Own Fundraising Drives
You can support Good Shepherd by hosting your own fundraising drive! We can help you get started on your own food or clothing drive (virtual or in person). Contact Brittney McLellan at bmclellan@gsch.ca or call 905-528-6565 x 3337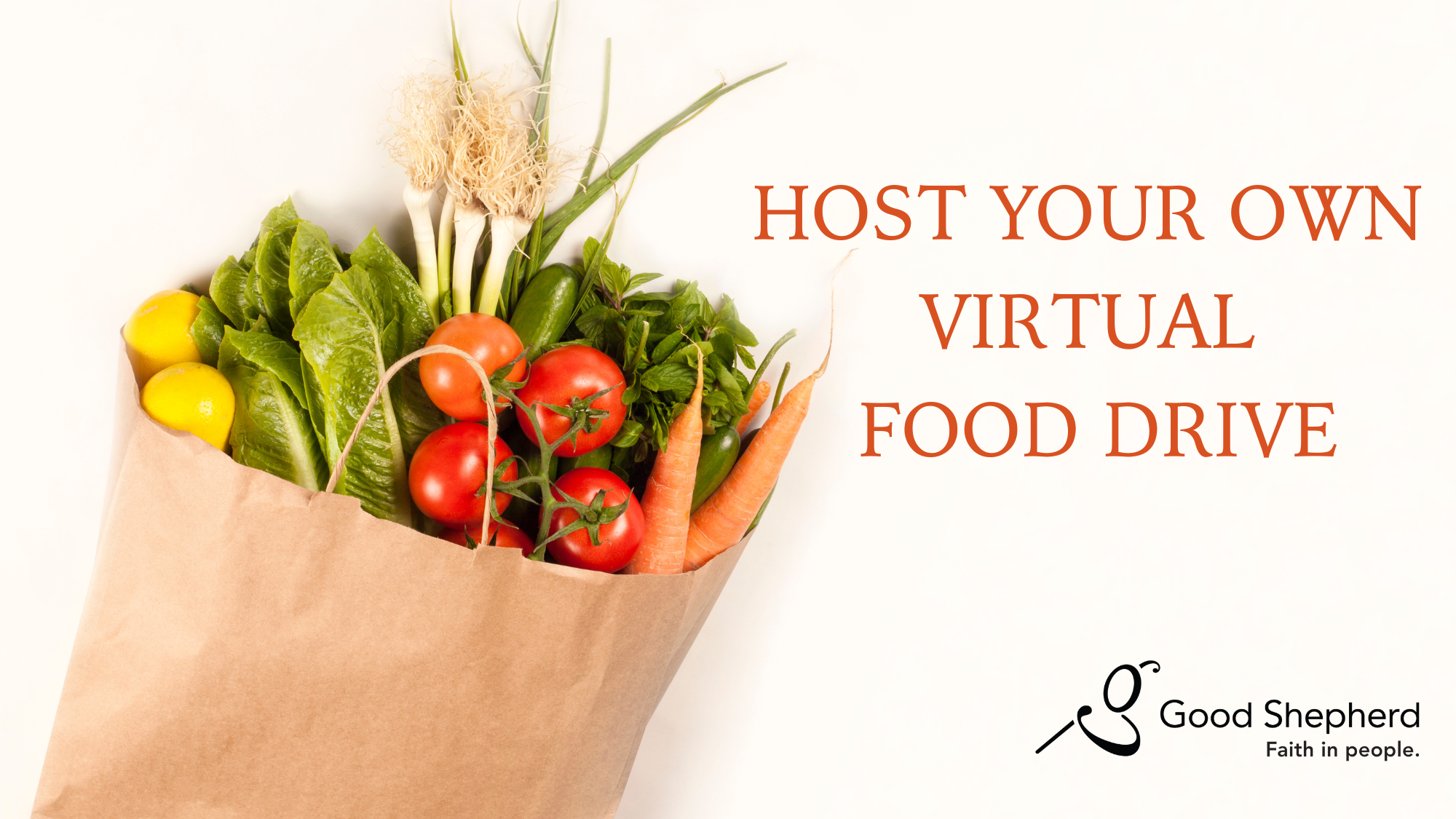 ---
Charitable Registration Numbers:
Good Shepherd Centre Hamilton: 13063 6798 RR0001
Good Shepherd Non-Profit Homes: 12911 4377 RR0001