It's the season of new
beginnings.
You can offer a second chance to neighbours in need.
This Easter, help our most vulnerable neighbours
rebuild

their life.

Easter is a time to rejoice in the promise of new life, and a very important chance to show our neighbours we have faith in them. It's a time to share hope with those less fortunate, and help those experiencing poverty and homelessness get back on their feet and start anew. Your gift can make a lifelong impact for someone in your community.
"You are Loved!"
♥

Verna
"Keep safe and well everyone. I'm sure before next Easter we can celebrate it with family and friends again"

Valerie
"May your Easter be filled with love, faith, hope and peace"

Eileen
"Hoping spring brings you a new beginning "

Dawne
" 🙂 Keep positive, stay strong! "

Larry
"Anyone could use a little more hope in their day. Love & Care for everyone. God bless!"

Felicia L
"Wishing you all Peace, Safety, Security and a Good Life !!"

Catherine
"Wishing you a safe and warm place to sleep, and good food to eat. Easter brings a sign of Spring – a sign of new life and hope. Wishing you luck and friendly faces. God Bless."

Eileen
"Never give up hope! We are all special. I wish you all that is good."

Susan
"Have faith in human kindness. Never lose hope, NEVER! Because love will always find a way to embrace you."

Victor
"Believe in the Lord Jesus Christ and thou shalt be saved. He is the reason for the season."

Deborah
"May this message of hope this Easter shine so that as dark as the road may seem, there always lies light at the end of it. May your prayers be fulfilled and may wonderful blessings be upon you."

Matthew, Stacey & Jahnia
"Life is a journey of ups and downs. Let the ups be a light to a better future."

A.M.
"Be strong, have faith and accept the help that's out there for you. All my best"

Sandra
All nature is renewed in Spring, renew yourself too!

Robert
Be Strong – Stay Hopeful – Be Positive – Love Yourself

Lynda
I sincerely hope the best for the brethren in need this year, you are all wonderful people and deserve better than what you were given; seek the Father and you shall find him. Some days feel so broken and uncertain. We're hurting, we're struggling, and we're aware, more than ever, of our own weaknesses, and of the dark forces that constantly surround us, fighting to gain ground in our lives and families. We choose to stand our ground today as brothers and sisters and say, "no more."

Jérémy
"We love what the good shepherd do, it is so sweet and helps so many."

A.B.
"You are God's children and are loved. May this Easter season bring you blessings."

Celest H
"Only in Christ can we have hope. May He be in everyone's heart and mind this Passover. I pray that everyone that is touched by The Good Shepherd's help feels the miracle working power in their lives. Amen. "

Anonymous Supporter
"When you fall keep getting up! With each fall you learn more about your own strengths as you challenge yourself to get up again and keep going. In time, as you grow as a human being you learn to like and trust yourself. This is contentment! "

Sharon R
‹
›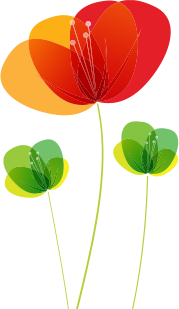 With so many in need right now, you can help provide meals and shelter and a chance at a new beginning for our
most vulnerable neighbours

this Easter.

When you support Good Shepherd, you're helping us provide:
Essentials such as food, clothing and emergency shelter
Health care, assisted living, and mental health support
Programs and services that promote equity, inclusion and social justice
Show your faith in people this Easter.
Give now to Good Shepherd.