Love is something that no mask can hide. You can help bring joy, hope and dignity to those who really need it.
Christmas is a time when people are yearning to know that someone cares. You can make this Christmas special for those who are less fortunate in our city. With so much fear and uncertainty around us, food shelter, clothing – and LOVE – are needed more than ever.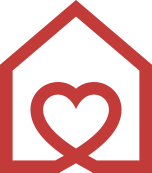 This Christmas please help us provide meals, clothing and shelter for the most vulnerable in our community.
With your caring Christmas gift, you will offer:
Emergency shelter from the cold, hot meals and warm clothing
Much-needed healthcare and mental health support
A chance for men, youth, families, women and children to get back on their feet
Be the Face of Love.
Give now to Good Shepherd.