You can give hope for a bright new beginning.
Share a hot meal, safe shelter and hope, will you share some light and love with neighbours in need?
Thanksgiving is a time to count your blessings and to be there for those who are less fortunate.
Will you please show your caring heart to neighbours who are experiencing homelessness, hunger, and other hardships?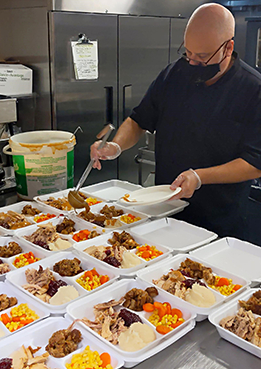 You'll give the warmth and comfort of a hot holiday meal to children, women, and men who are struggling. And that's not all — you'll show your faith in them, giving them the hand up they need to change their lives forever.
When you support Good Shepherd, you're helping us provide:
Nutritious meals, warm clothing, and safe shelter
Vital physical and mental health care
Life-changing education programs
Programs and services that promote equity, inclusion, and social justice
Share your blessings this Thanksgiving.
Give now to help neighbours in need.